Thinking of a good and engaging title for youtube videos is almost tough to get. It always makes your thoughts dizzy and creates a query in your mind, Is this capable enough to get more views?
Don't worry, and don't overthink. It's not as hard as you think. 
This guide will help you to make more catchy headlines and put a full stop to your unwanted questions.
Just read this guide and focus on making awesome and catchy headlines. 
1. Make sure the video title fits your video content.
The title should speak for itself, but too many marketers try to hide the lead behind odd titles that look connectionless. 
The most effective way to get clicks on YouTube videos is to use a simple, descriptive title, says Charlie Worrall of Imaginaire Digital. Many people flock to clickbait and mystery videos, but often these do not fit the video's purpose."  
2. Keep your youtube title under the limit of the youtube character. 
Before writing the youtube title, make sure its length should be under the youtube video title length.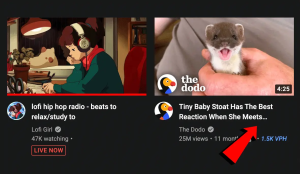 As per the youtube guidelines, the character limit is 100. It's even too lengthy. It's best to keep it for 60-70 characters because it can be set on almost every device. You can keep the long title in YouTube videos, but it will be automatically deducted, which looks weird. 
3. Clickbait titles on YouTube should be avoided.
You're right: Sensational headlines attract viewers. Despite the appearance of something being too good to be true, viewers will investigate anyway.
The reason is that YouTube discourages clickbait content– including video titles. 
Pearl Lemon founder Deepak Shukla says, "When viewers discover they have been misled, they will immediately click away, resulting in lower watch time statistics. 
As a result, YouTube identifies that you are releasing videos solely to generate views rather than to address a problem. 
This means you should consider changing any clickbait titles you have." 
Instead, use titles that accurately describe the video's content. 
It does not mislead, and it is not clickbait. I like titles that describe what the video is about." 
Using lists to increase YouTube engagement is a simple way to increase clicks. Having the content divided into sections gives the viewer an easy time understanding and consuming it." 
Lists, such as '10 ways to increase YouTube engagement', are a proven way to get more clicks. When content is divided into sections, viewers expect it to be easy to understand and consume."
4. Make YouTube search more effective by using the right keywords.
Video SEO is an essential part of youtube. Without it, getting a view is very difficult to achieve. So, start to study your niche and see how your competitors use those phrases in their videos.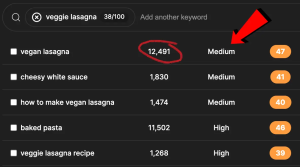 5. Your title should begin with your primary keyword. 
Your focus keyword must be in your title and description.  
According to Ted Liu of Just SEO, when writing a YouTube title, it's best to place the keyword as close to the beginning as possible. " The number 1 rule for SEO is not to bury the keyword. This way, viewers won't have to look for it anymore. What they're looking for is right there, very obvious.
6. Capitalize the first letter of each word.
The most eye-catchy tip for writing YouTube titles that help to get views while you keep your title's first letter of each word capitalized. Let's understand by example:
Simply having everything in lowercase usually draws more attention than having everything in uppercase. As noted by StreamCreative.com, titles with a stronger call to action are easier for users to read.
It may be worth considering if you have a very loyal audience and need to catch their attention with something special. A special video might be a smart choice if you have a loyal audience. As an alternative, I would capitalize every word's first letter.
7. Use powerful words.
The next tip is for the YouTube titles that get views with the help of powerful words.   
As per the Rank Math SEO tool, powerful words are strong and accurate words used to trigger the audience's psychological and emotional response. Generally, copywriters use powerful words in their copies to aim at their target audience. 
For instance:
Top 5 luxurious cars under 8 lakhs.
Top 5 international trips under 50K.
Top 10 ways to earn 1 lakh per month fixed.
You can see that the title in this example has been changed slightly and placed with some attractive and powerful words. It can have a major impact when users choose which video to view. All the words are attractive and greedy, which makes the title more clickable.  
Some additional examples of power words include:
8. Put your title in brackets.
Adding brackets in the title sometimes becomes a game-changer and puts a big difference. 
I couldn't believe the results when I first used brackets in my title, Scott Nelson of MoneyNerd says.  
It is imperative to match the title and description of the video to increase the click-through rate. I like to include some key buzzwords from the title in the thumbnail.
My click-through rate skyrockets when I have odd numbers in the YouTube title. Odd numbers convert better than even numbers, in general, because numbers generally generate more clicks.
It has yielded impressive click-through rates in the past when I address my audience in my title. Addressing people as 'you' or using imperative commands works wonders." 
9. Numbers Should Be Used When Necessary.
While you add numbers to headlines is an old marketing method that is also very popular today. According to the marketing study, numbers are particularly important to people.
According to the study, numbers are associated with facts, which is why people love them. Use numerals in your titles if you want people to click.
10. Add vibrant words to your title.
It is estimated that 95% of all purchases are made subconsciously. Even though most people choose to watch YouTube videos subconsciously, it still costs them nothing. That means you must explore what viewers feel and what they are searching for on youtube. You also must consider what type of emotions appear when they think of specific content. 
In other words, you should try to understand how YouTube viewers feel (subconsciously) when they browse the site. What emotion does a topic evoke in a person?
Once you know this, it's more accessible to the writer a title for your youtube videos. Here are some inspirational words that you can use in your title. 
Beneficial

Luxurious

Helpful

Fierce

Easy

Daring

Competitive

Best-selling
11. The trending topic should not be the reason you create a video.
For every YouTube search, there will be many videos to choose from, says Jenna Carson of Music Grotto. Your YouTube title should offer value in just a few words to grab someone's attention. The key to making your video appealing to users is explaining why they should click on it and what they will gain from it. Consider something like, "Transform your business and save time by becoming a CMS expert in 10 minutes." For example, if you create a video about a CMS, do not title it "Here's the top guide to managing CMS."  
12. Create Harmony Between the Title and Thumbnail.
In most cases, a YouTube video's thumbnail is an afterthought when people create video titles. But that's a big mistake that you should avoid.  
There is a two-part when you open a youtube channel. One is a thumbnail, and the second is the title. So, try to make a cemetery between them. The title should match the thumbnail and vice versa to attract viewers. 
13. Make your YouTube video title more engaging by adding hashtags.
You should include hashtags in your titles so viewers can find related content. The hashtag page could display your content if your title has a hashtag like #growyourchannel.
14. Create YouTube video titles that are engaging and informative.
When naming YouTube videos, make sure you follow the community guidelines. Ensure you avoid hate speech, misinformation, and profanity that may harm you in the real world.